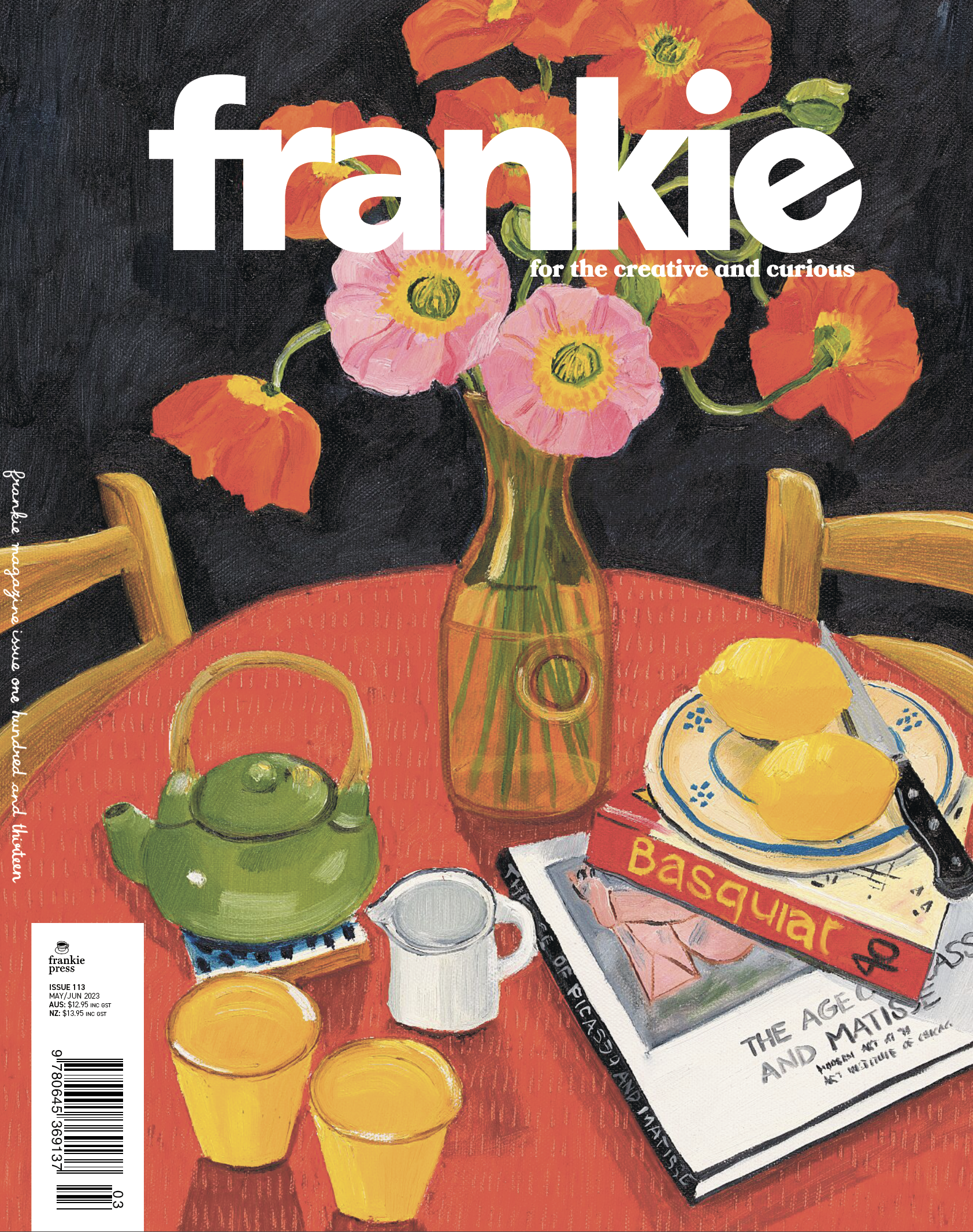 ME x FRANKIE!
The May/June issue of frankie magazine has just landed on shelves across Australia and it's so exciting to see one of my paintings on the cover! I painted this tablescape soon after I returned from my last trip to Italy – poppies were in full bloom and I thought the bright hues looked so beautiful against a dark background
As always, there's lots of fun, arty and curious content inside. There's also a gorgeous poster by Dutch illustrator and designer Aniek Bartels.
You can buy a copy or read more about frankie here.